Nu starter det sjoveste med at have køkkenhave. At planlægge næste sæson! Det er snart tid til at sætte hvidløg og derfor skal jeg til at tænke lidt over hvor jeg skal have hvilke afgrøder. De skal gerne rotere så at man ikke har kål eller kartofler samme sted år efter år. Ved at skifte plads på afgrøder undgår man nemlig en del sygdomme.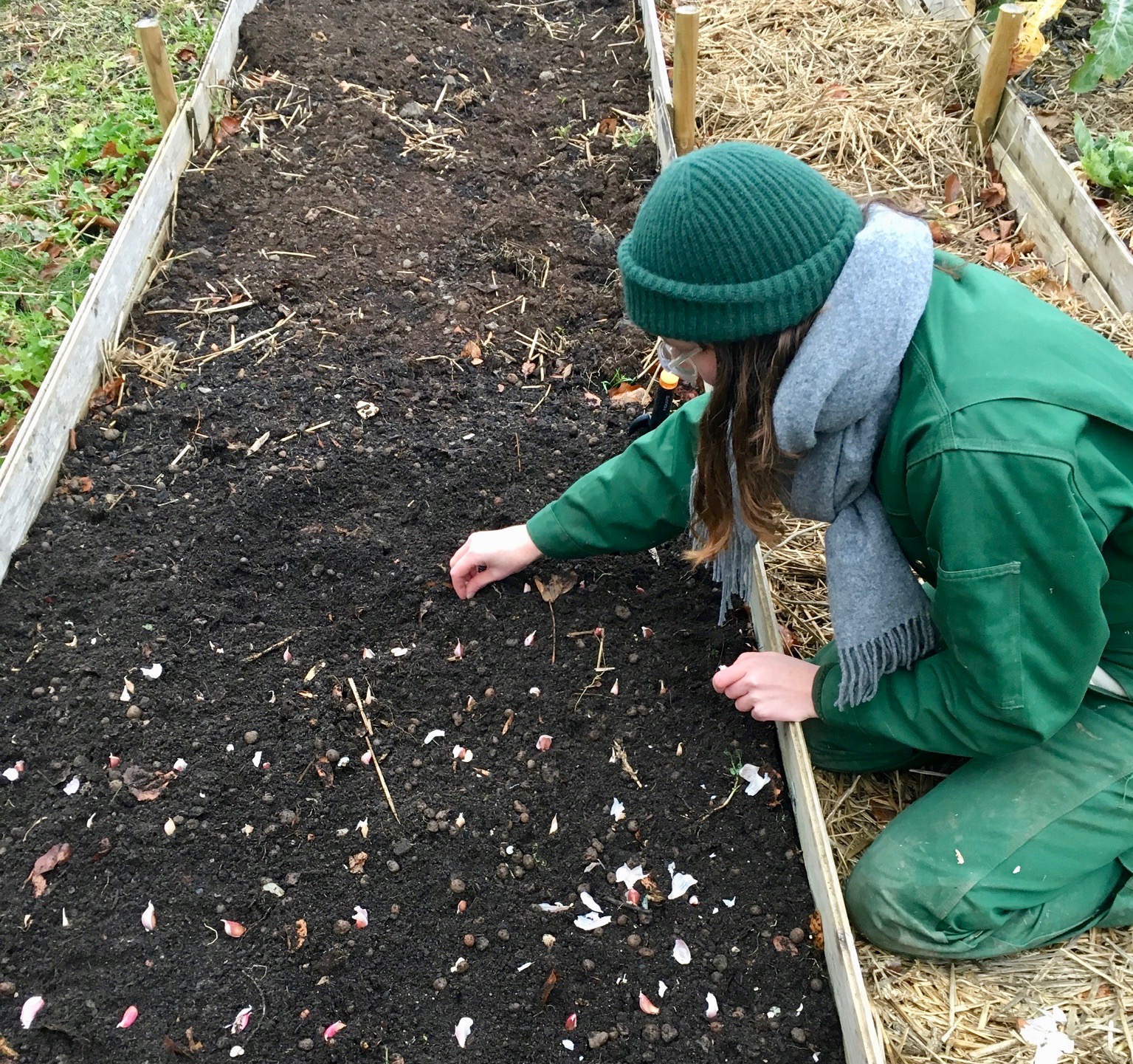 Der hvor jeg sætter hvidløg nu, skal det nok være gulerødder efter hvidløgene. Så det skal gerne være et bed hvor jeg ikke for nyligt har haft gulerødder, hvor jorden er porøs ret langt nede og hvor det ikke er for meget ukrudt. Jeg skal faktisk finde mit bedste bed og sætte hvidløgene der.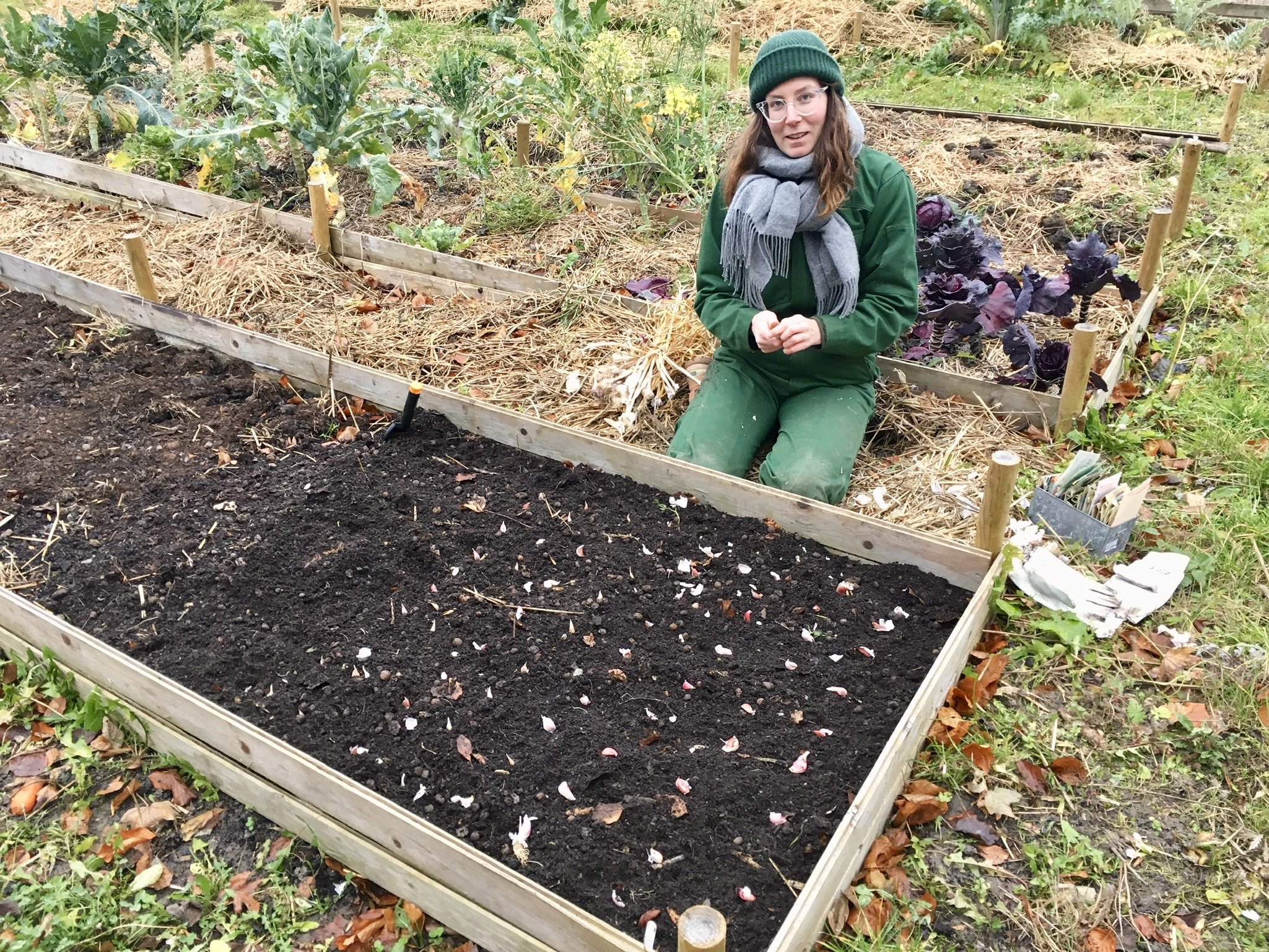 Hvis jorden ikke er porøs nok kommer gulerødderne til at se sådan her ud hahahah!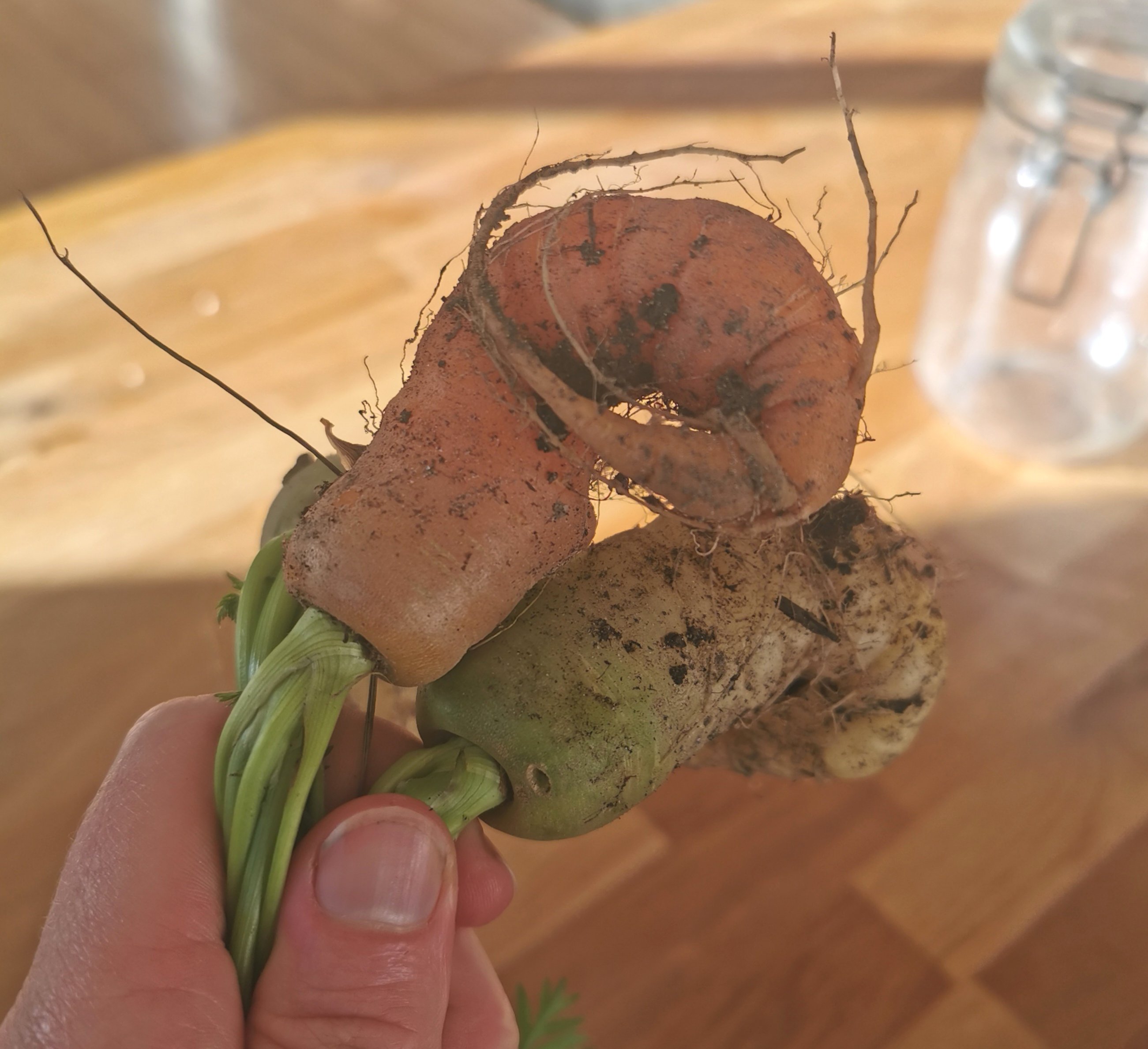 0