Asparges må høstes frem til StHans så nu er det tid til at sige tak for en god høst og give lidt tilbage til planterne.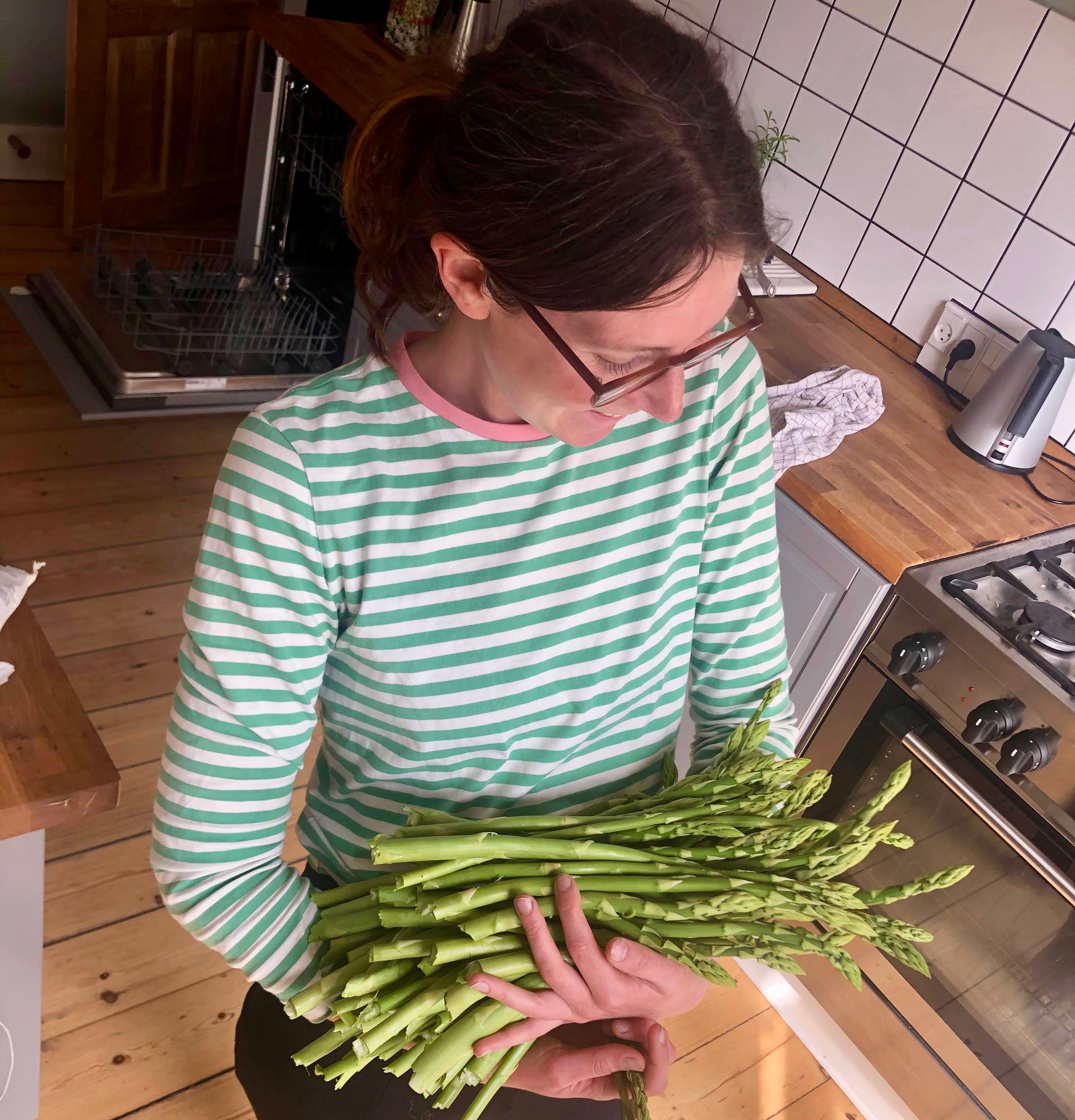 Først skal bedet luges helt i bund og herefter kommer jeg ca 30 cm tang på. I gangene mellem planterne har jeg halm. Det gør det meget nemmere at luge, men planterne skal også have næring og da asparges er en strandplante elsker den tang.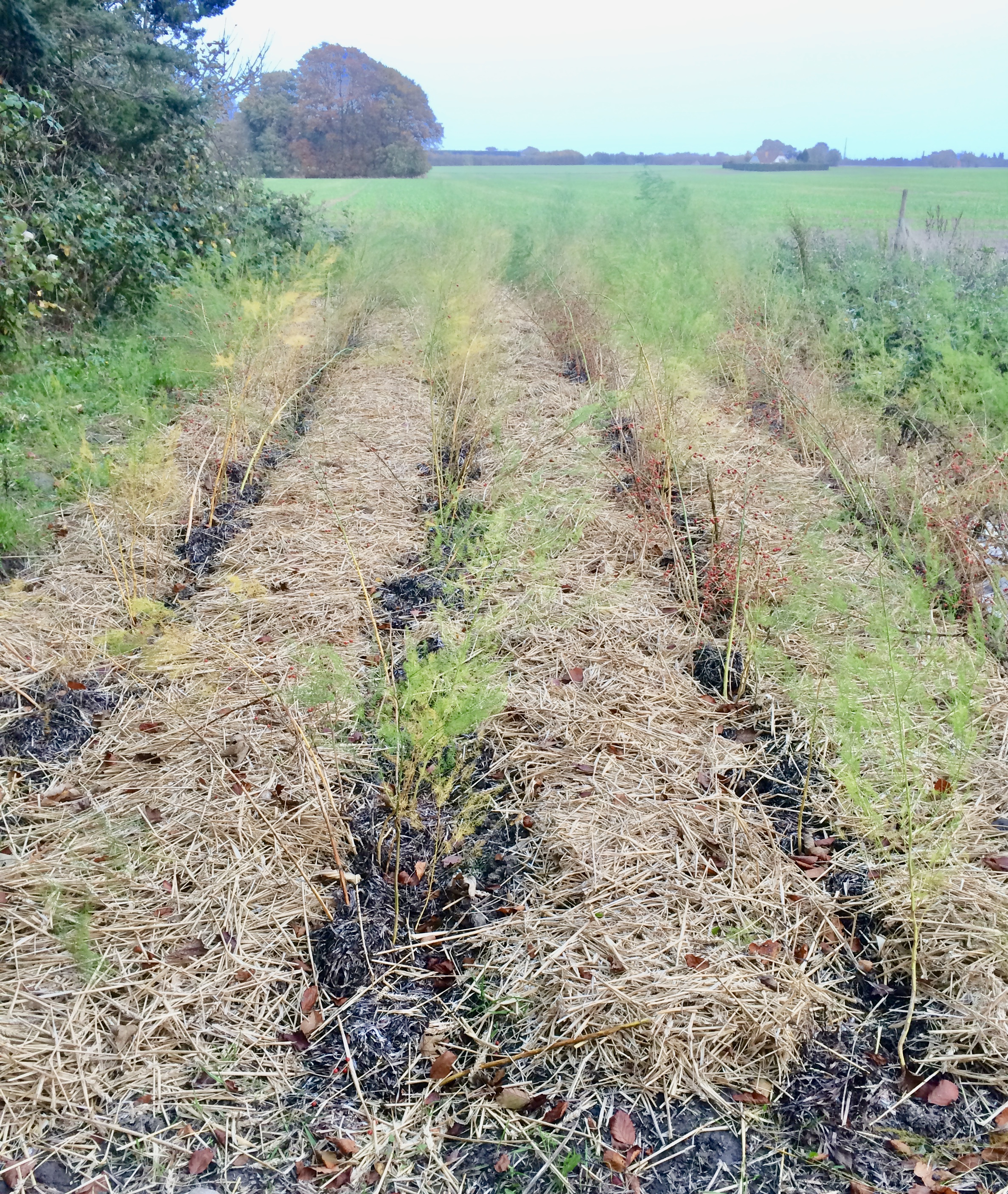 Hvis bedet også får en god omgang tang til december så får vi endnu flere asparges næste år. Jeg kan faktisk ikke spise flere nu her. Jeg er helt mæt på asparges efter at have spist det nærmest hver dag siden starten på maj og nu har vi før første gang også 10 poster i fryseren. Det bliver spændende at se hvordan de smager når vi tager dem op om et par måneder. Jeg håber at man bare kan koge eller stege dem hurtigt og spise dem som tilbehør til en havøred. 
0